VCPL is an enterprise that always strives towards excellence, in one way or another. So, we intend to be picky when it comes to the standards of our equipment, associates, vendors, and especially, our beloved team of professionals. Our core values are constant innovation, exceptional excellence, and compliance with the law. Thus, we rigorously train our staff to abide by them, even when they are deployed to the farthest corner of the country. Their conduct and professionalism had been recognized and commended all around the nation, by our clients, authorities, and the construction industry. This recognition has made us even more dedicated to the constant improvement of our services.
JS AUTO CAST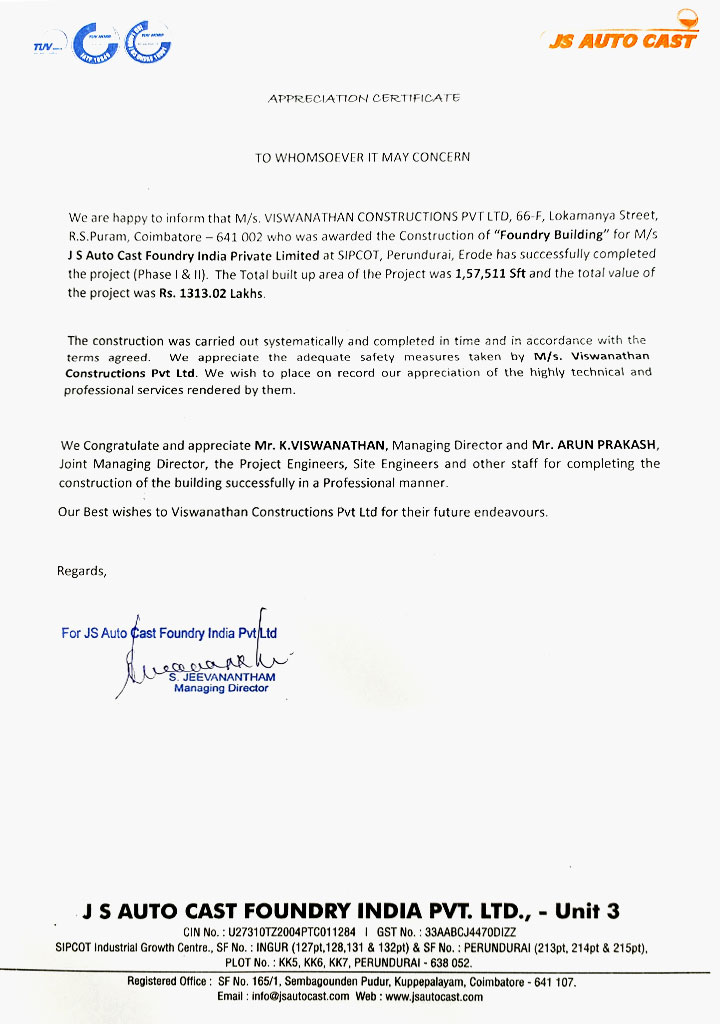 ZAHORANSKY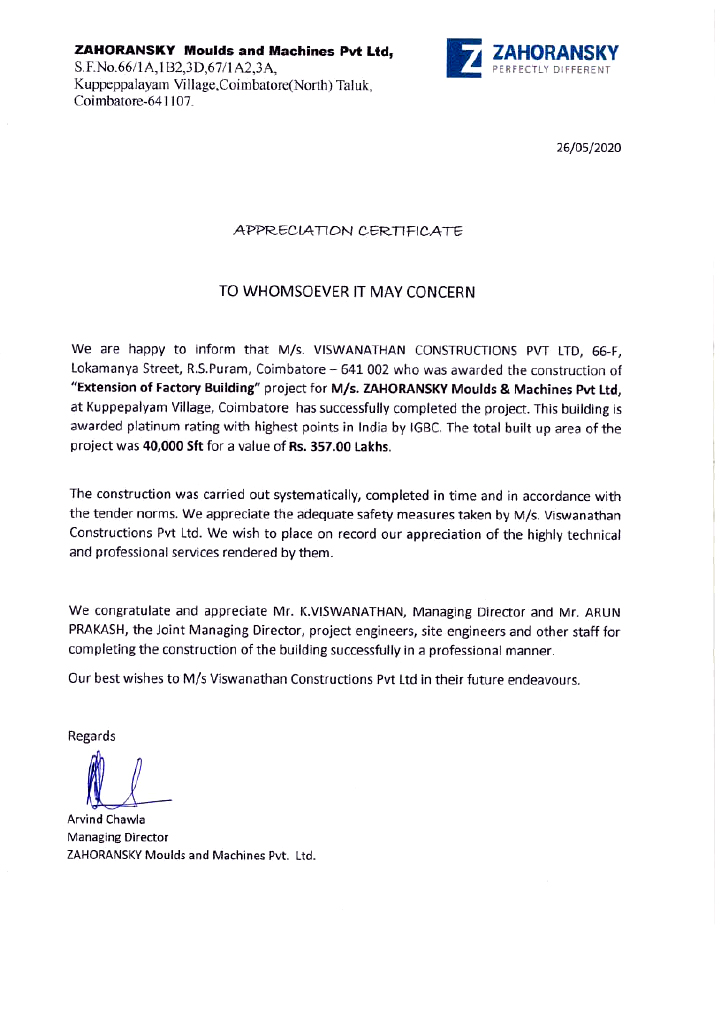 FLOWSERVE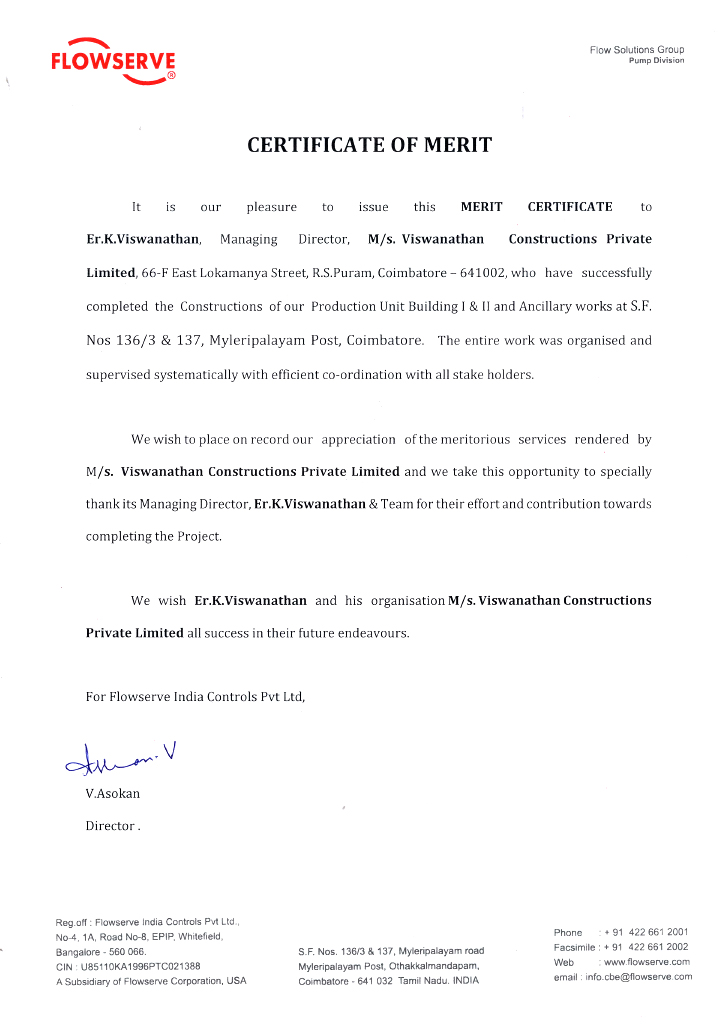 G. KUPPUSWAMY NAIDU MEMORIAL HOSPITAL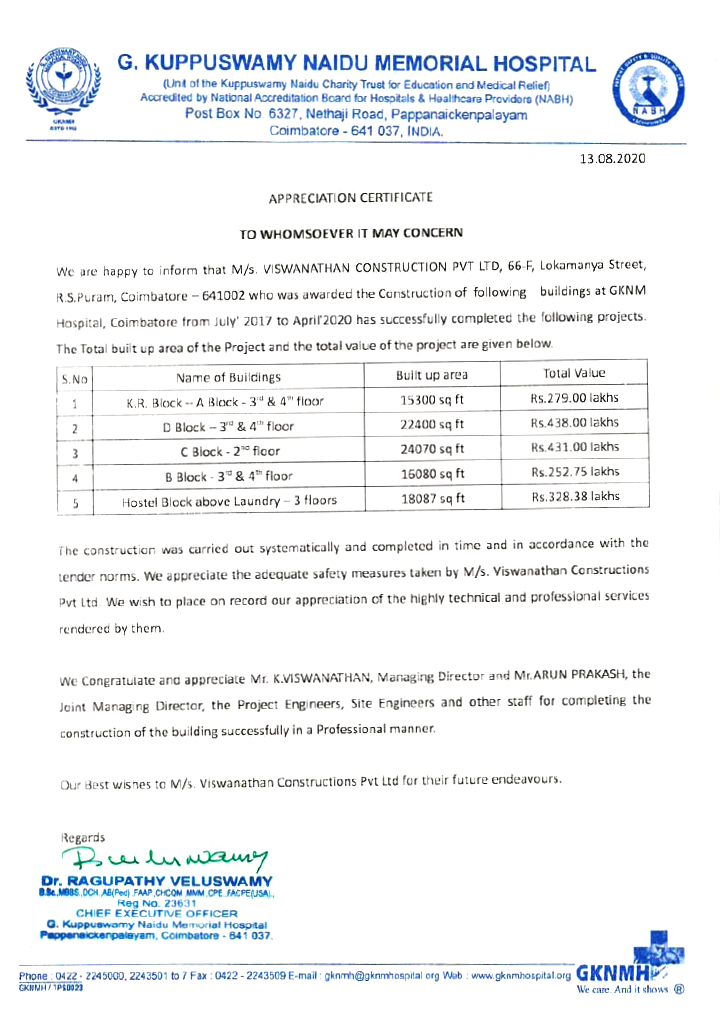 GRAND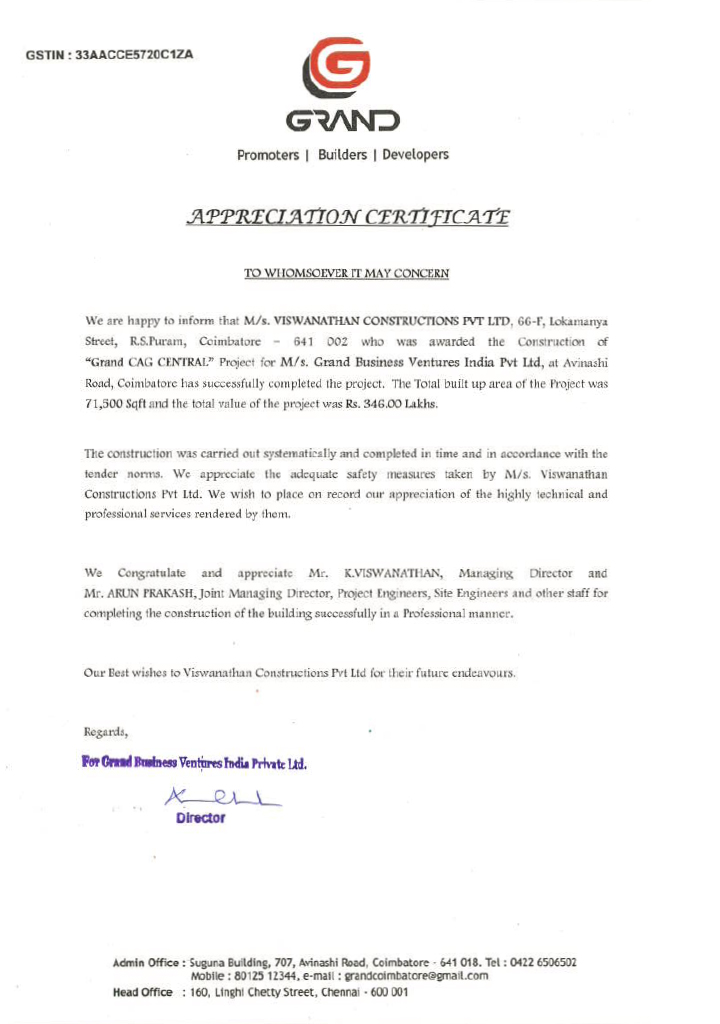 GRASP CLOTHINGS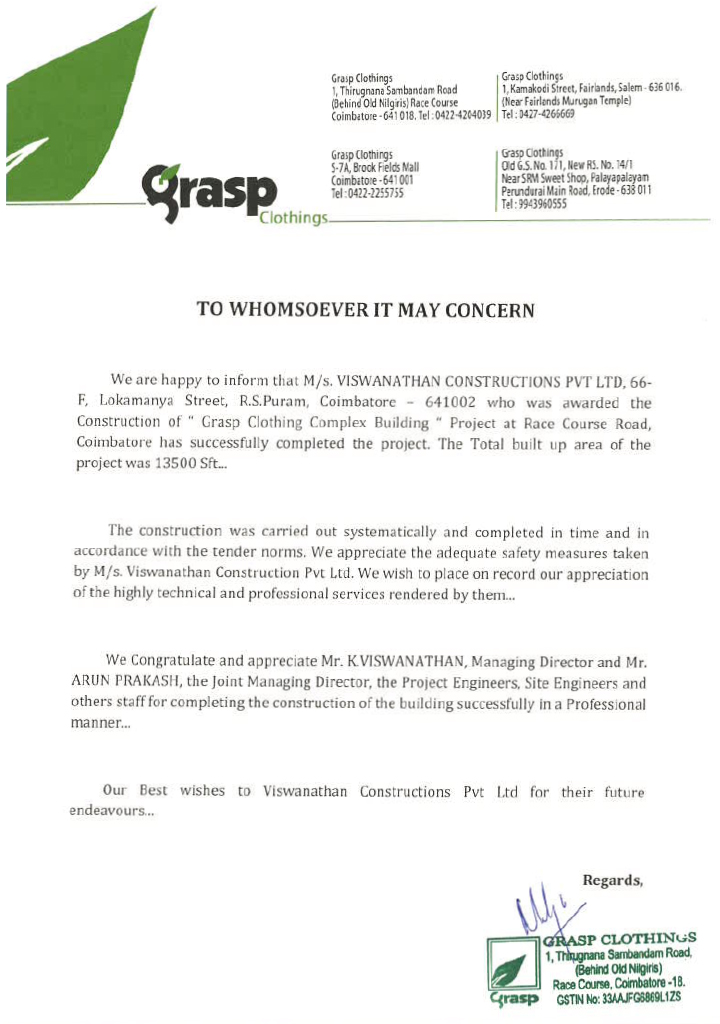 THE LAKSHMI MILLS COMPANY LIMITED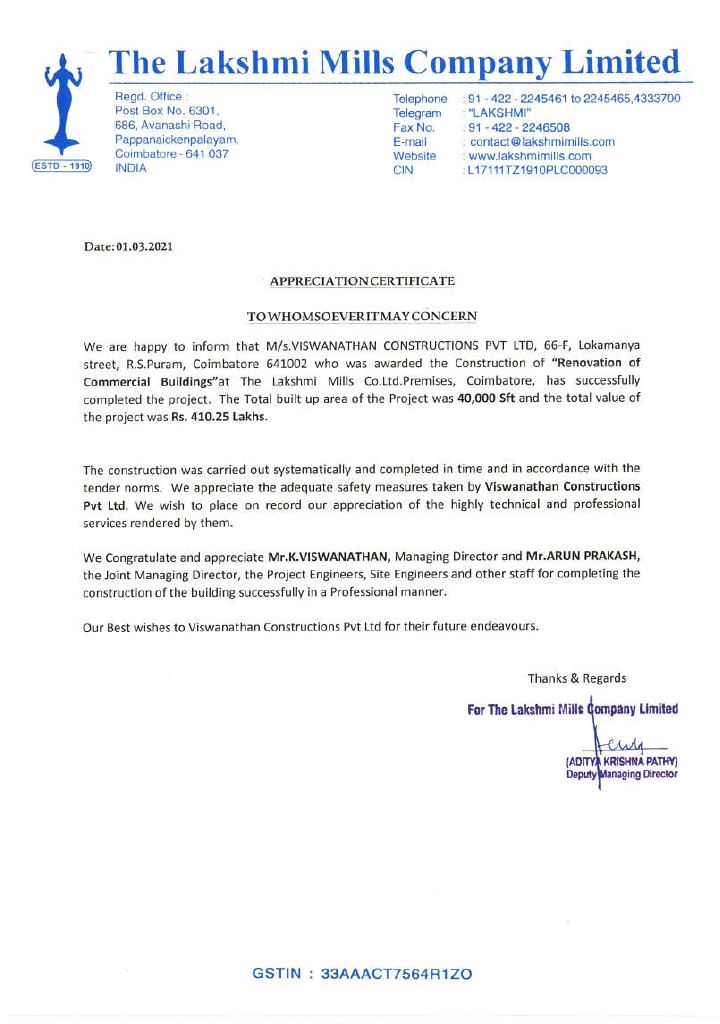 COIMBATORE MASONIC CHARITY TRUST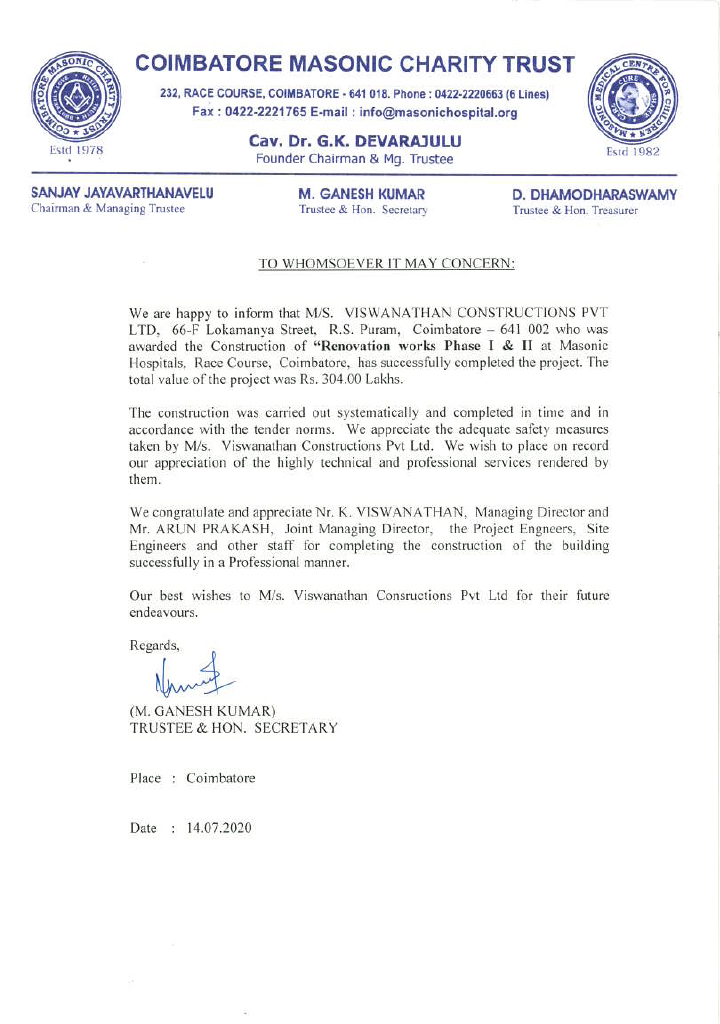 GEM HOSPITAL INDIA
LIMITED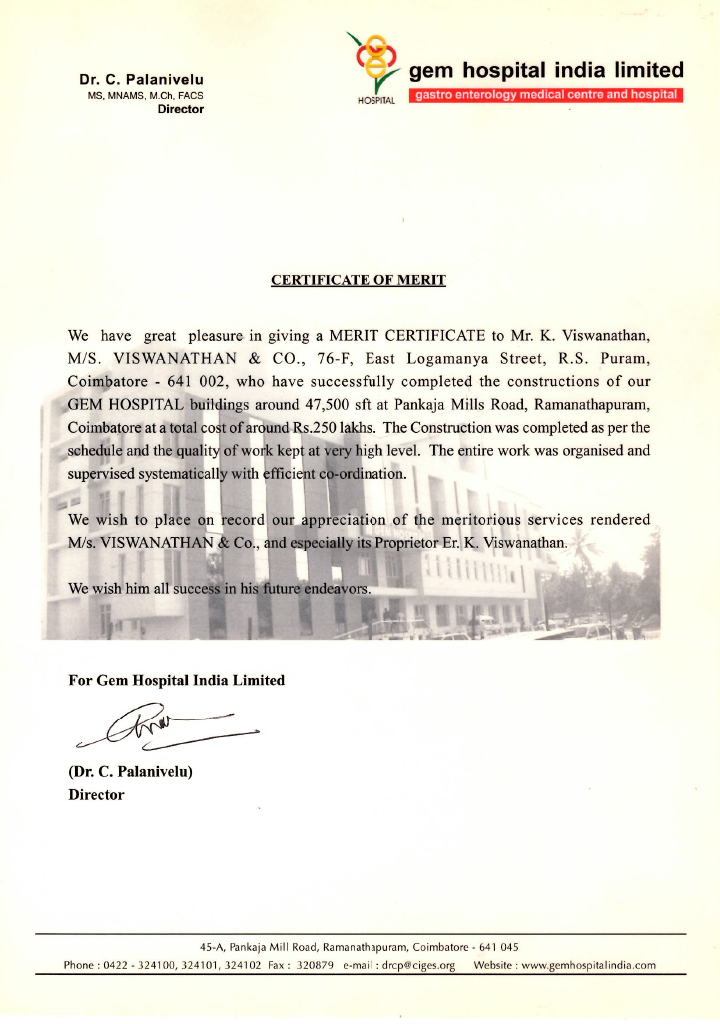 GANGOTRI TEXTILES LTD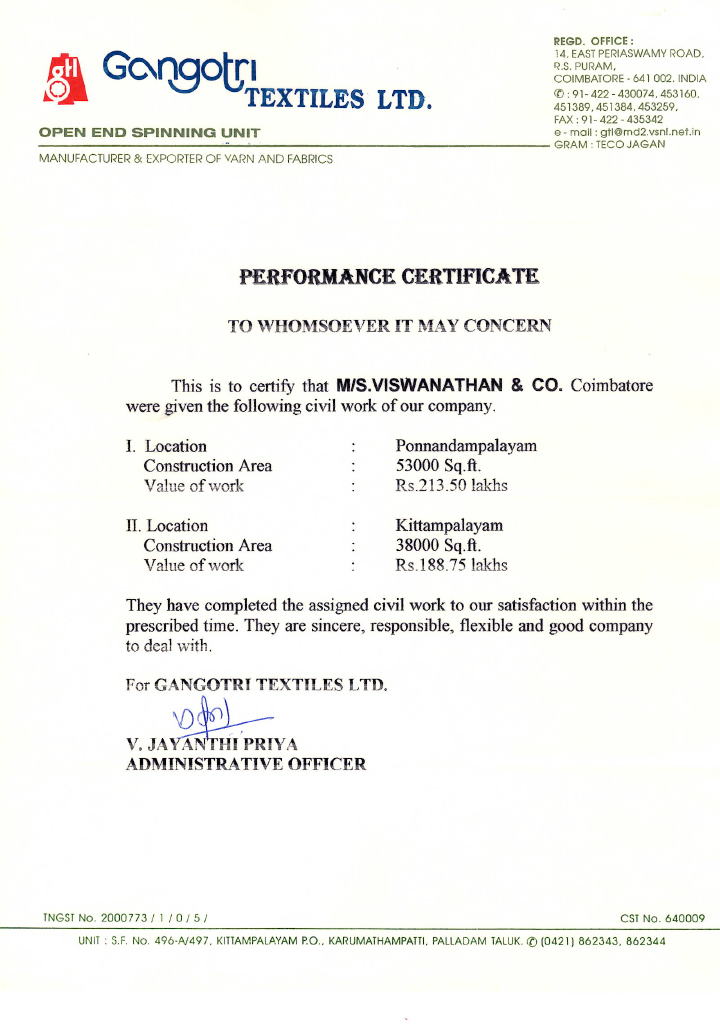 CLASSIC APPARELS LTD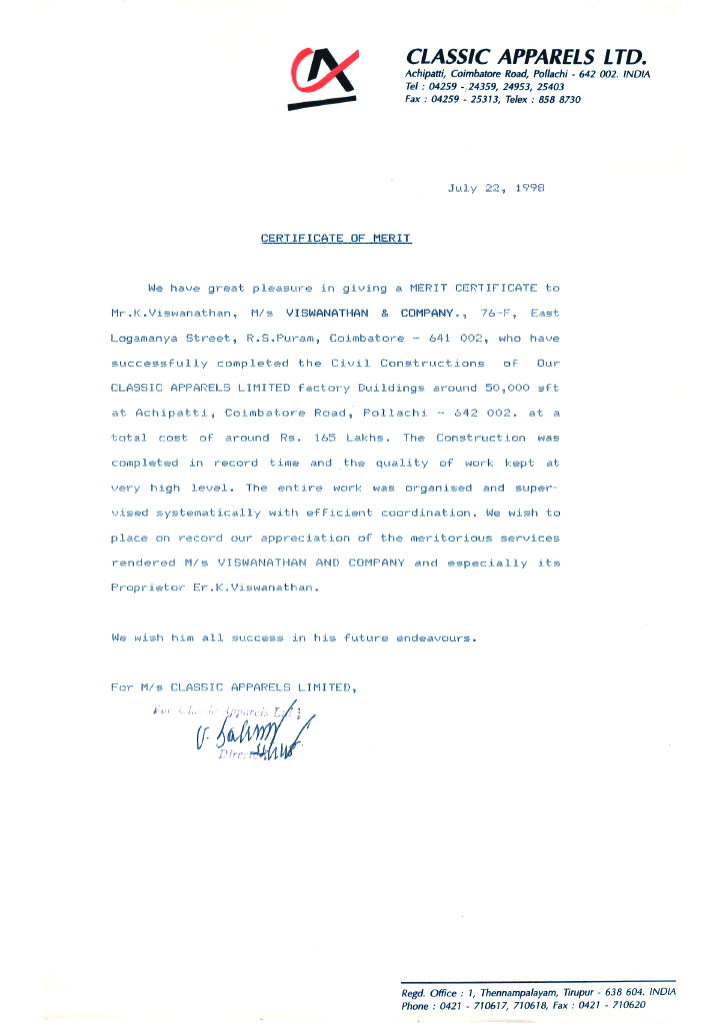 NILGIRIS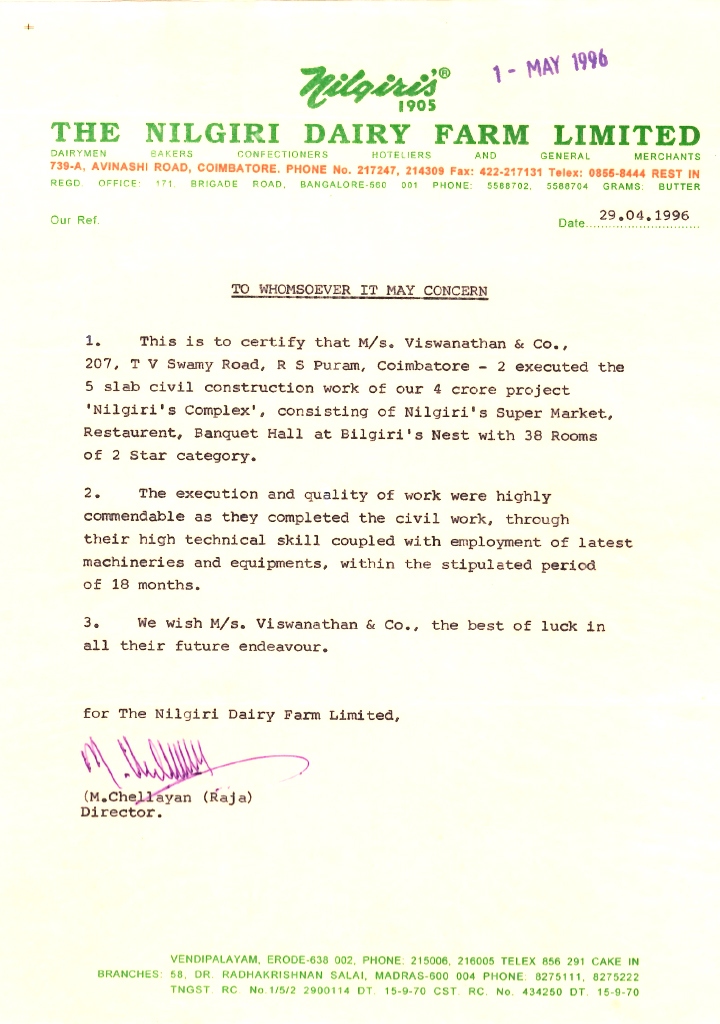 KARL KUBEL FOUNDATION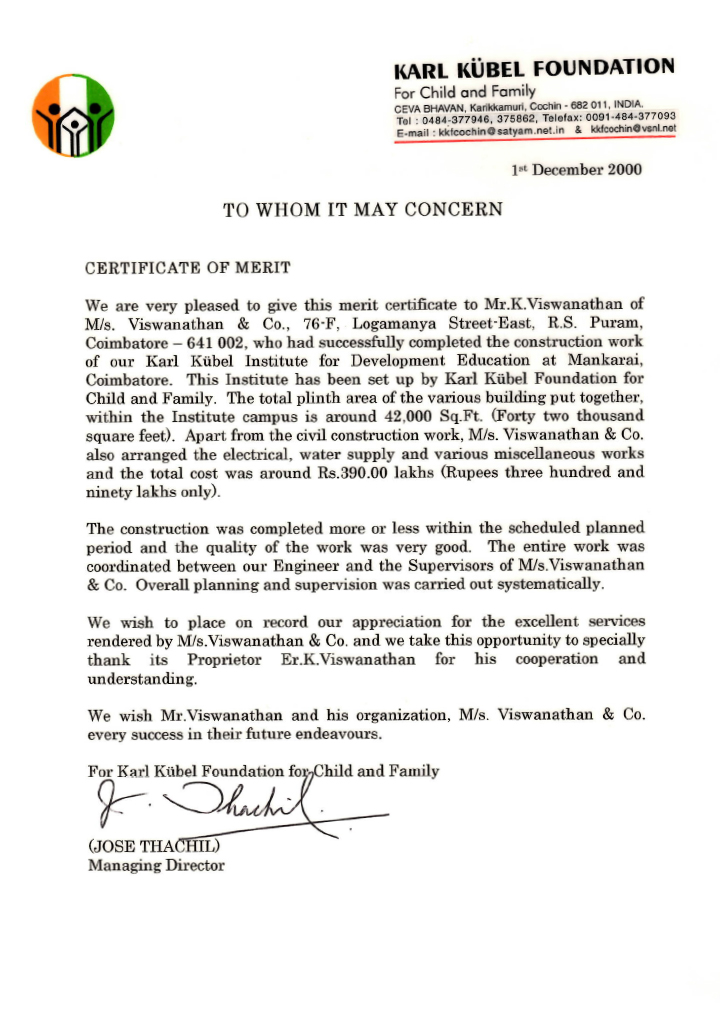 VOLTAS LIMITED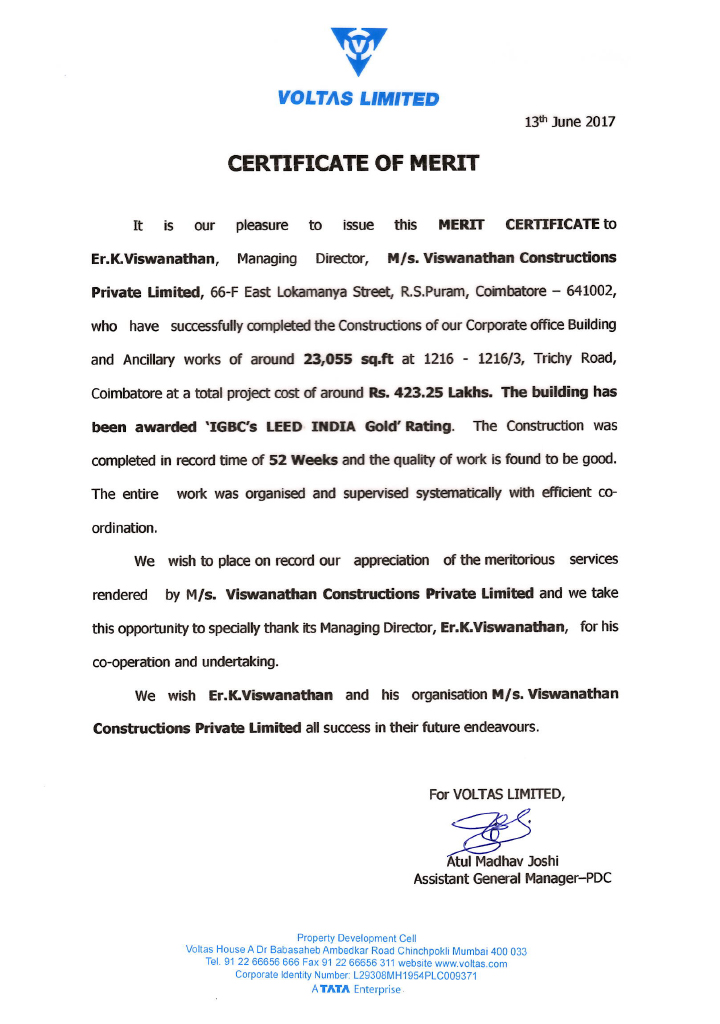 SRI RAMAKARISHNA MISSION VIDYALAYA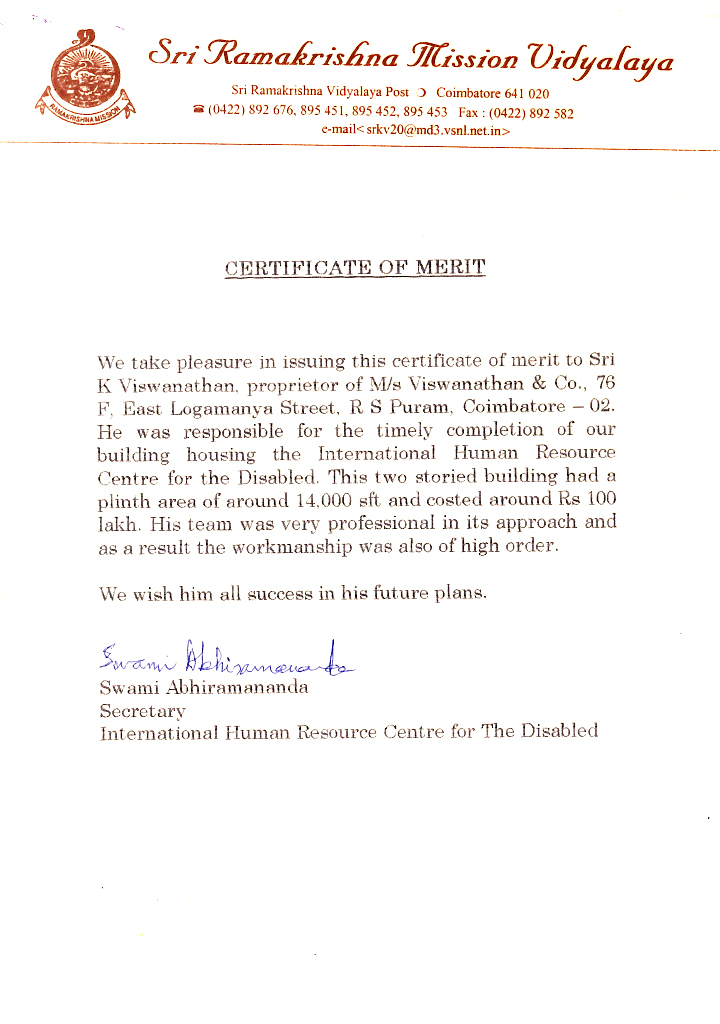 ANAMALAIS TOYOTA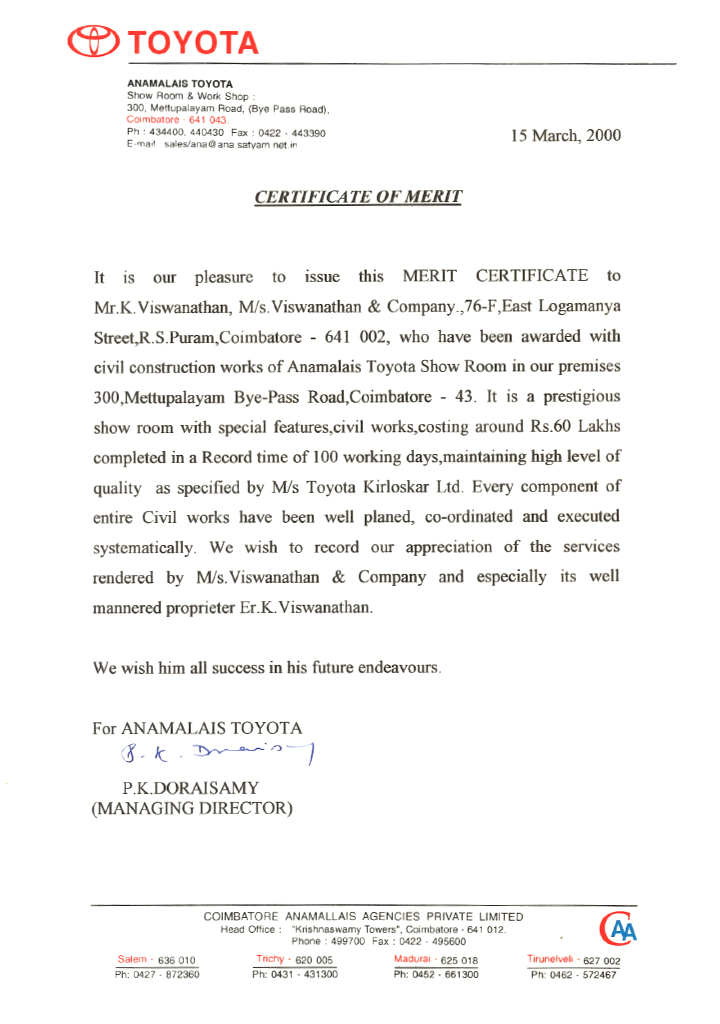 RAMALAKSHMI MAHAL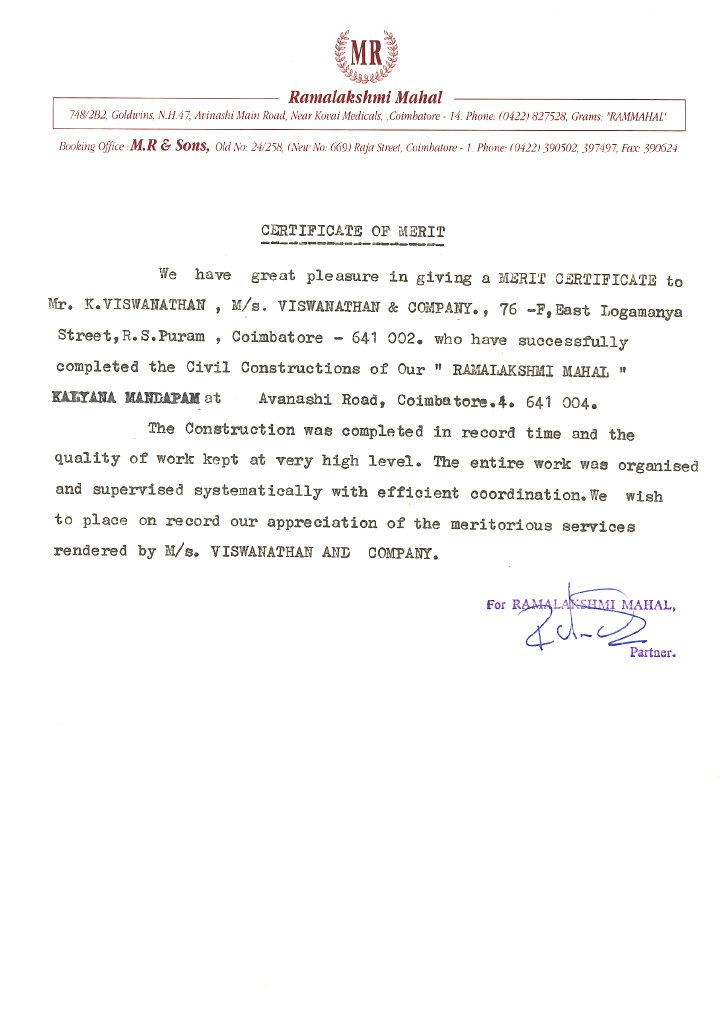 AIRTEL TOUCH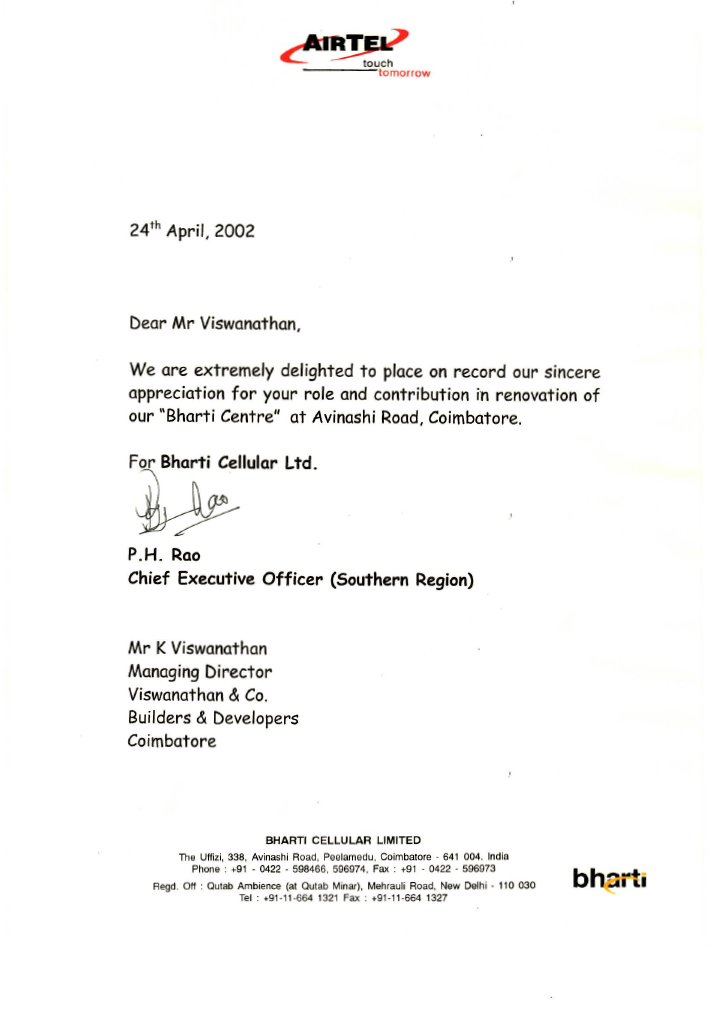 ABIRAMI HOSPITAL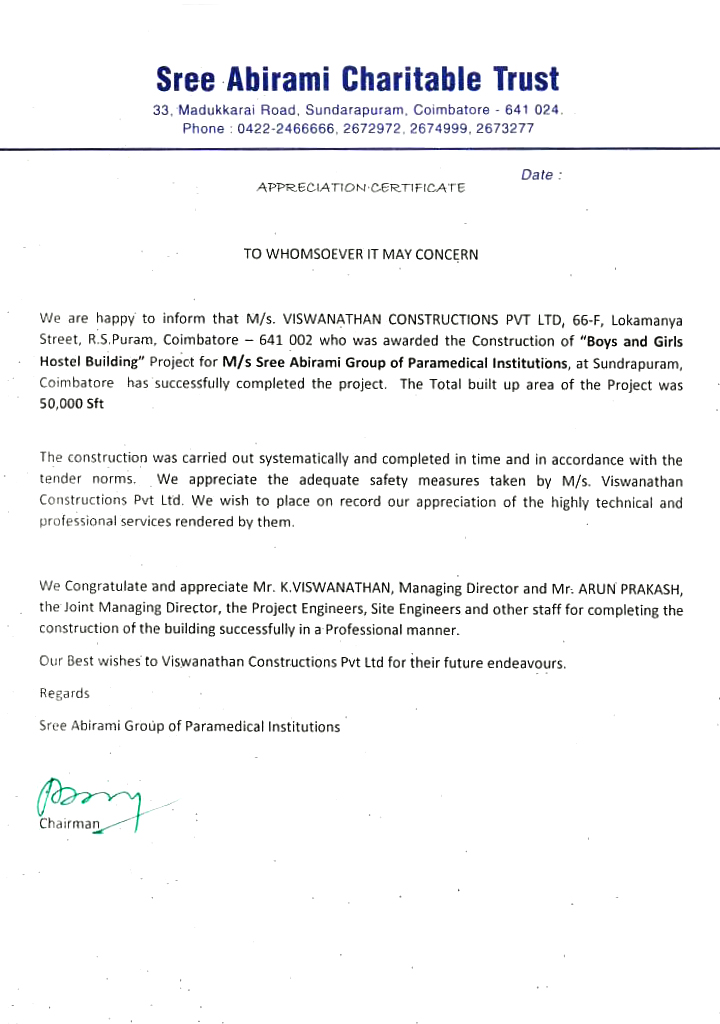 ABIRAMI PHARMA COLLEGE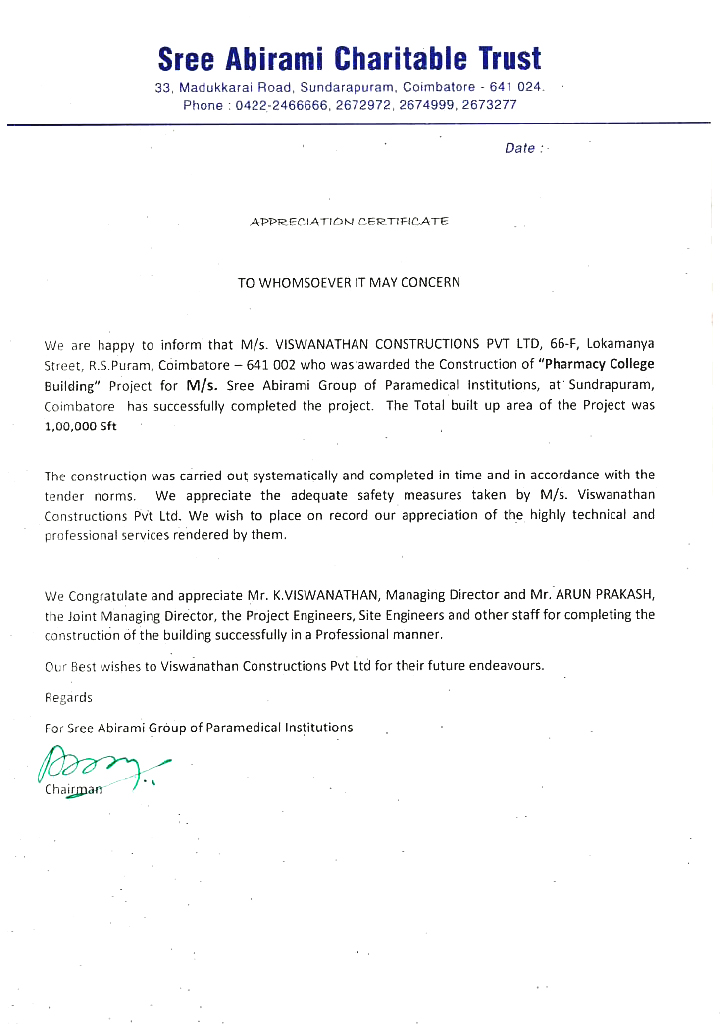 ABIRAMI PHYSIOTHERAPY COLLEEGE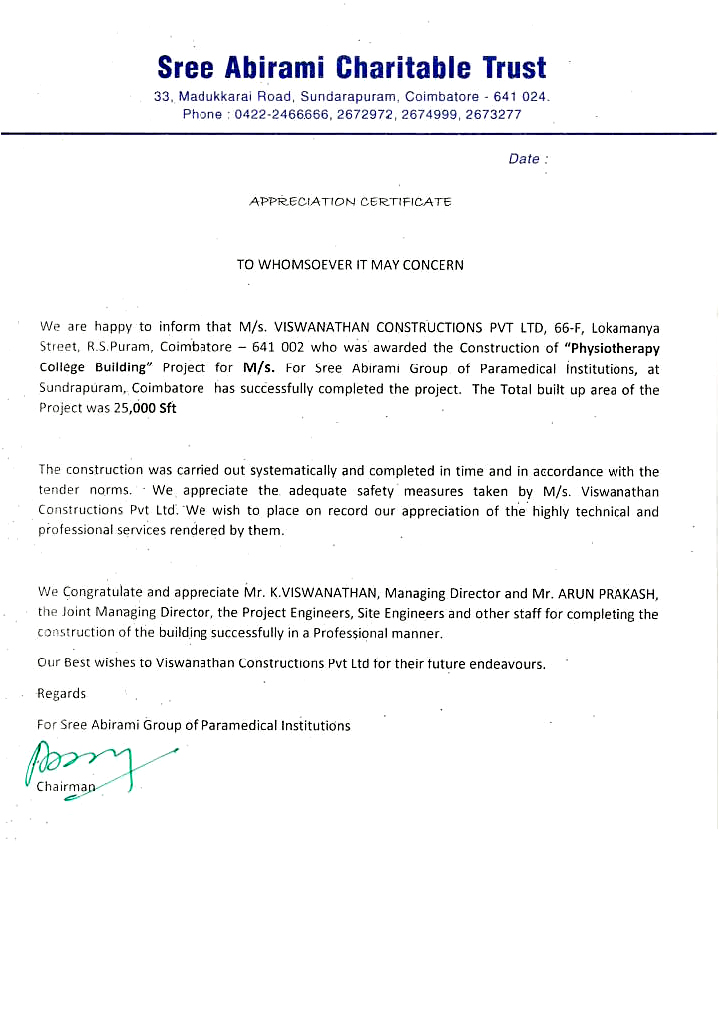 SRI MAHAVIDHYA GANAPATHY EDUCATIONAL TRUST
THE KARUR VYSYA BANK LIMITED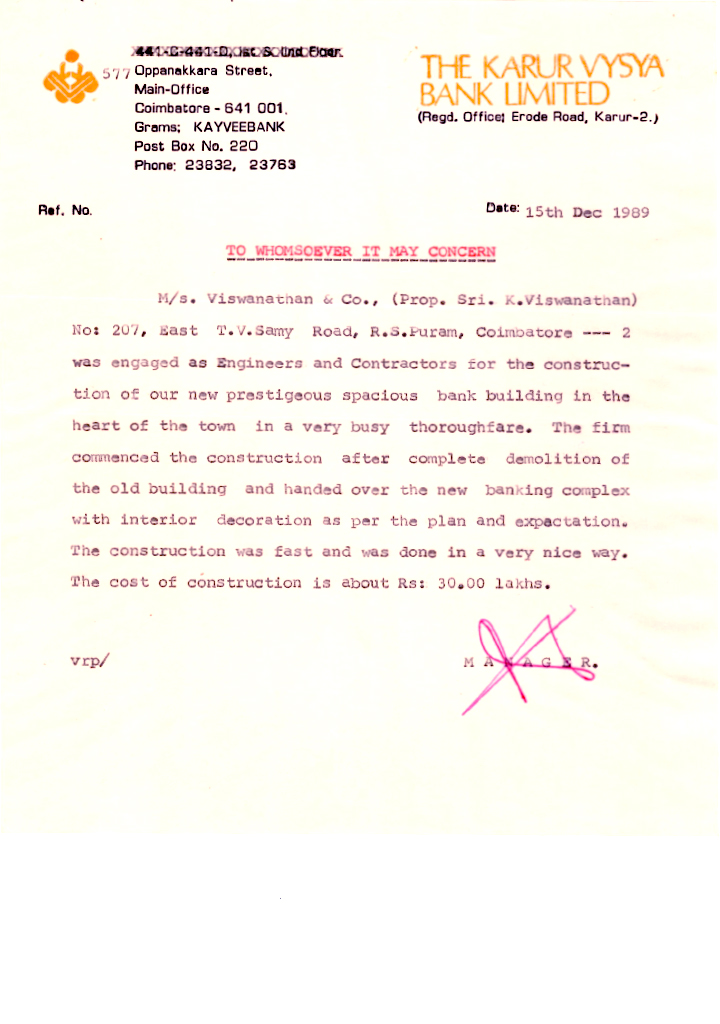 OFFICERS CLUB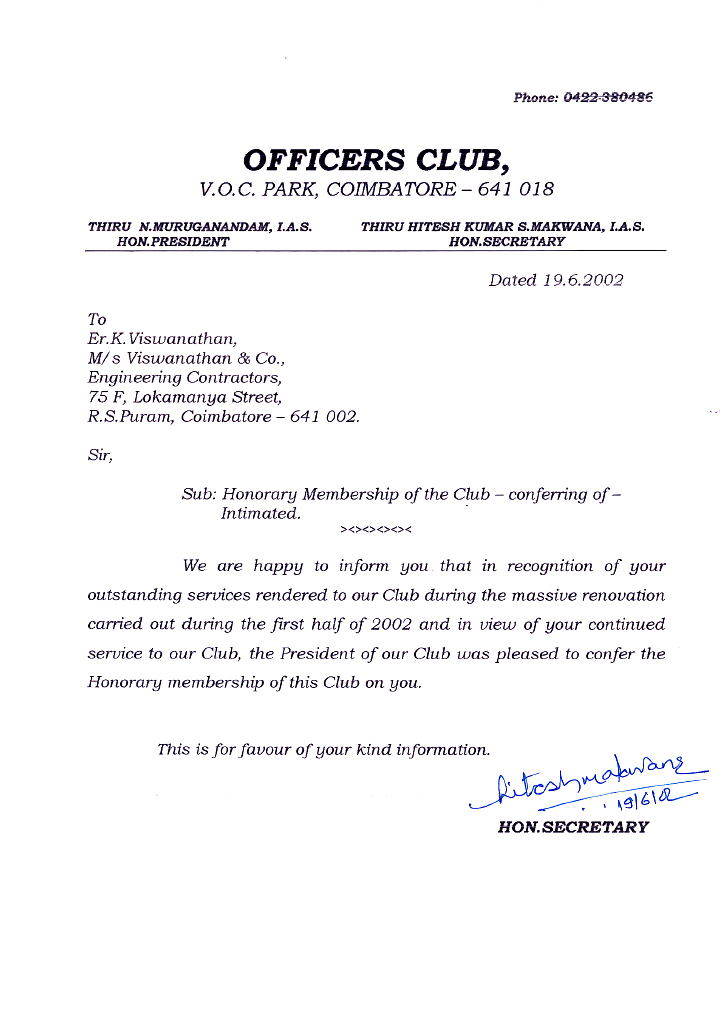 K. P. R. MILLS LIMITED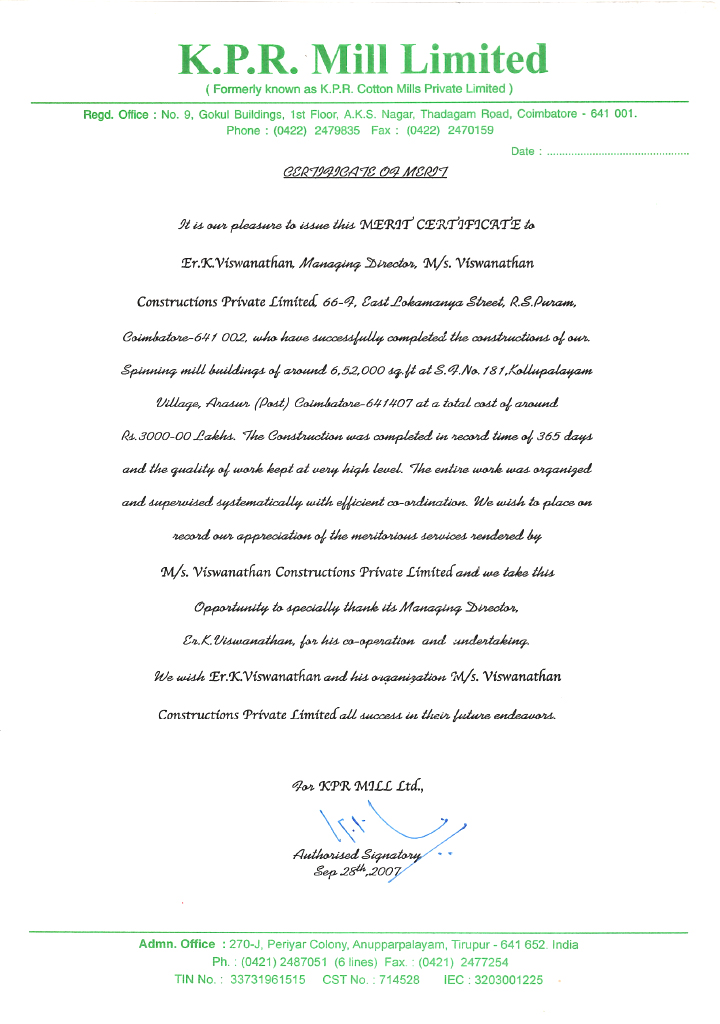 HINDUSTAN EDUCATIONAL AND CHARITABLE TRUST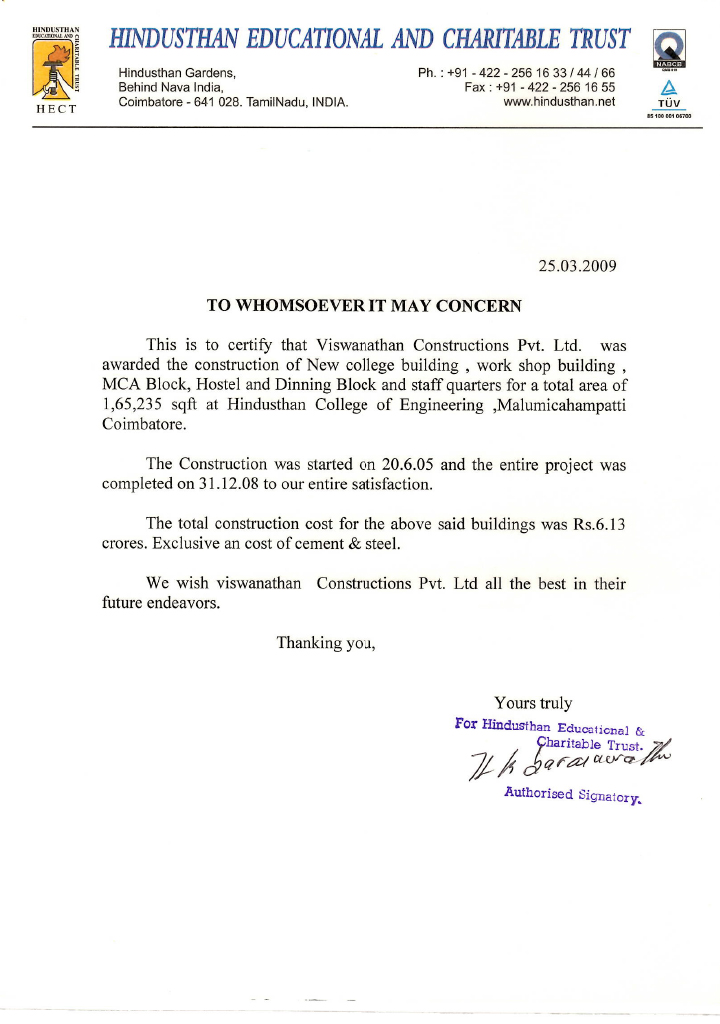 EMERALD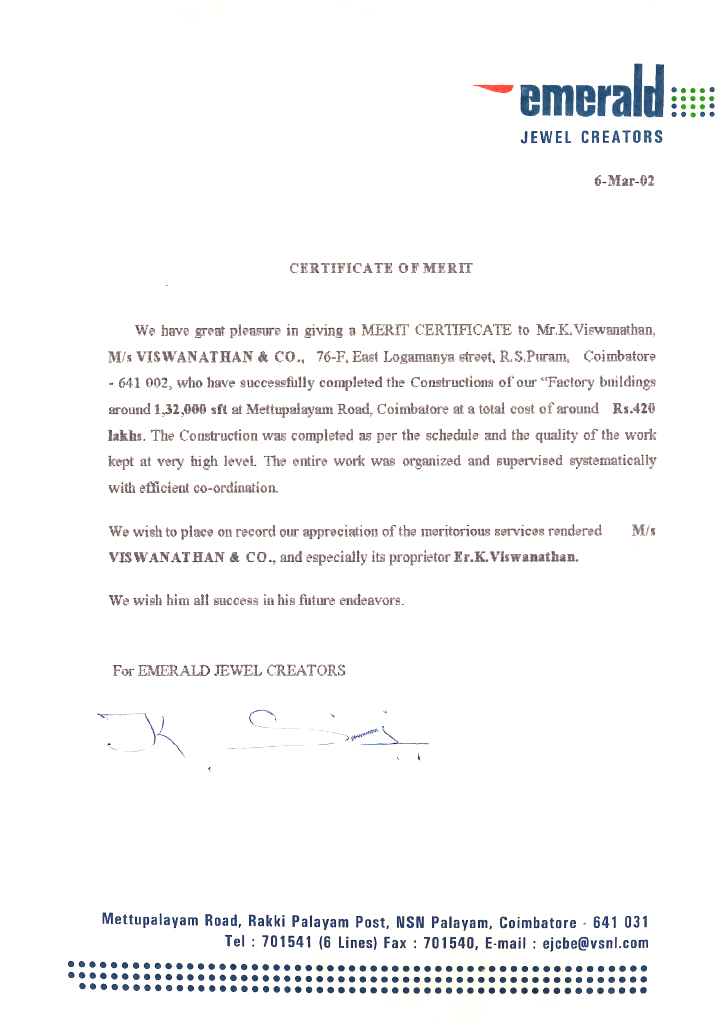 SAMHITA FOUNDATION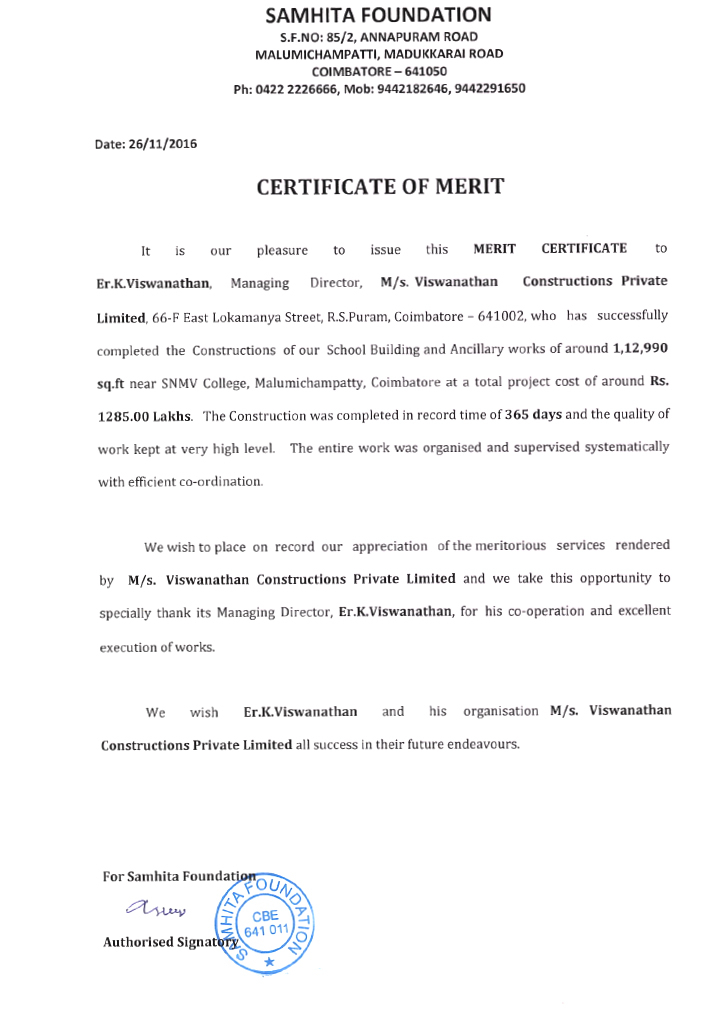 K. RAHEJA GROUP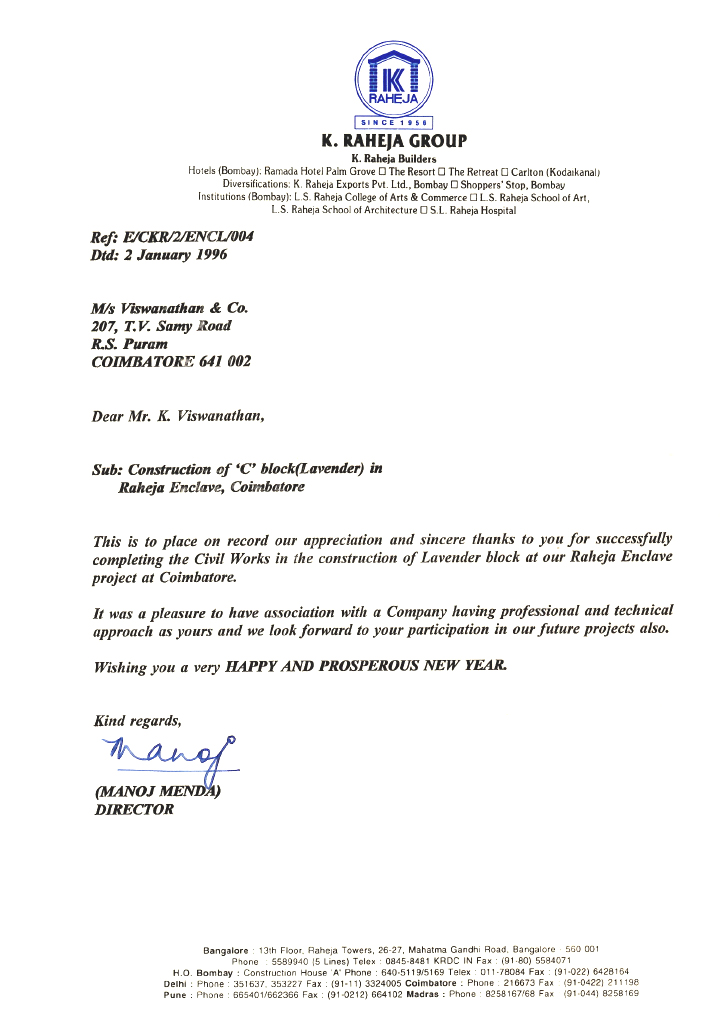 K G DENIM LIMITED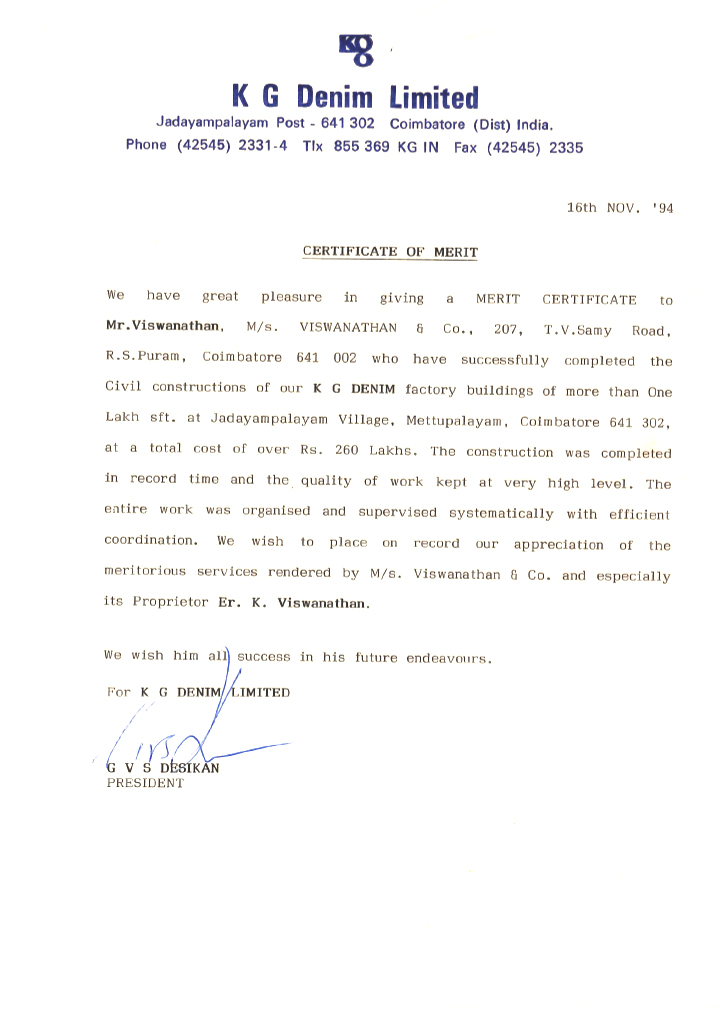 SAS RELATORS (P) LTD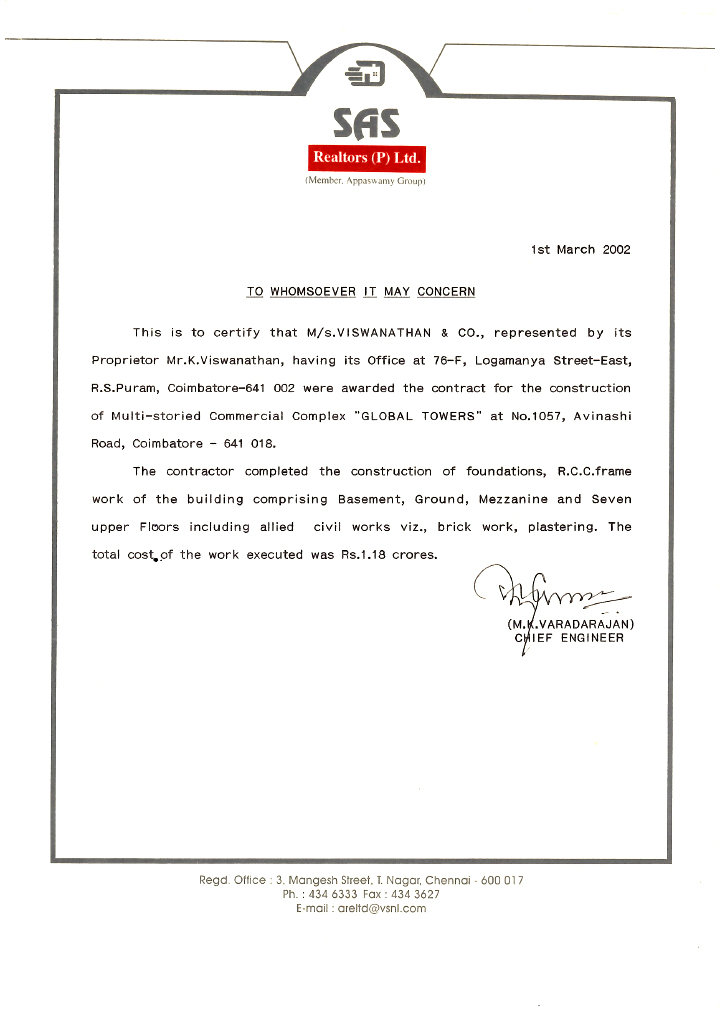 SARVAMANGALAM SYNTHETIC LIMITED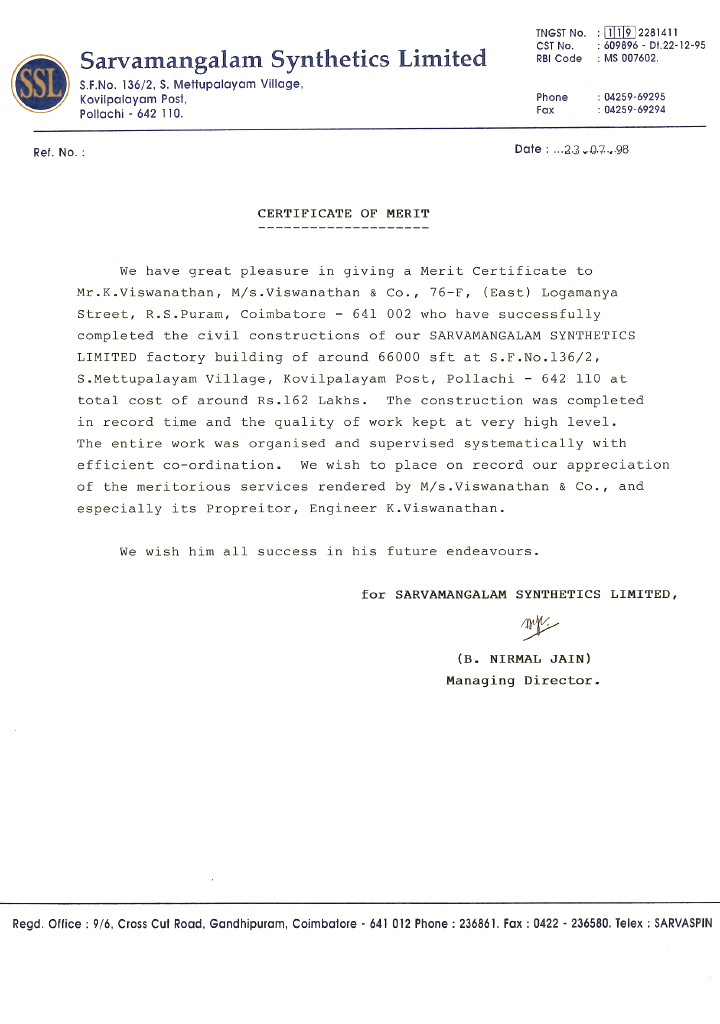 SANKARA INSTITUTE OF TECHNOLOGY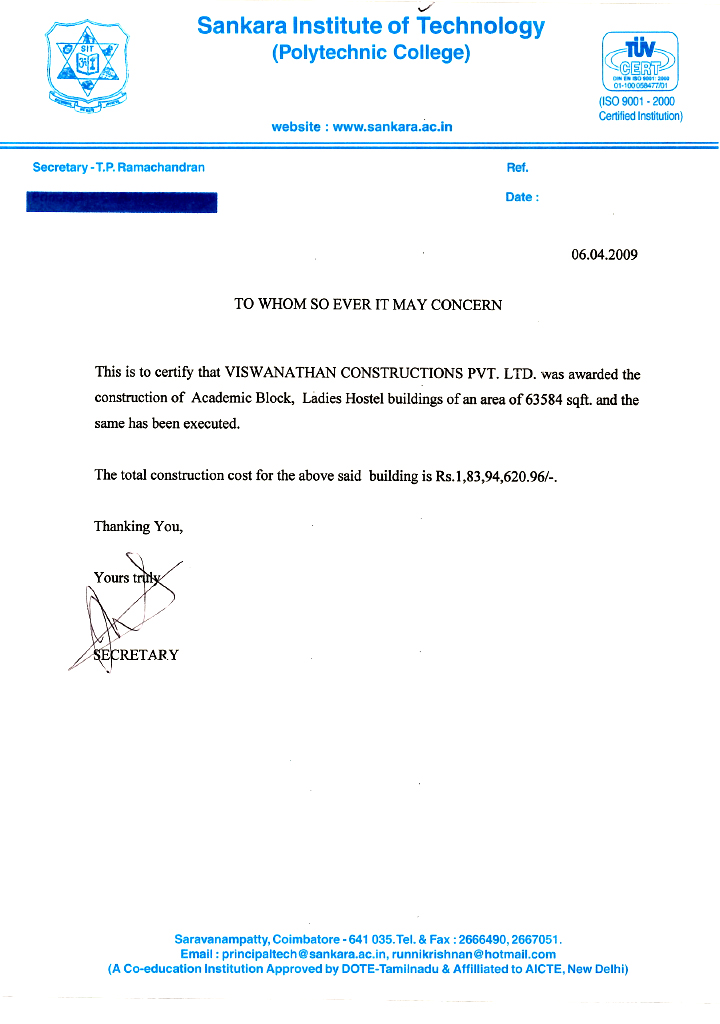 NALAMUTHU GOUNDER MAHALINGAM COLLEGE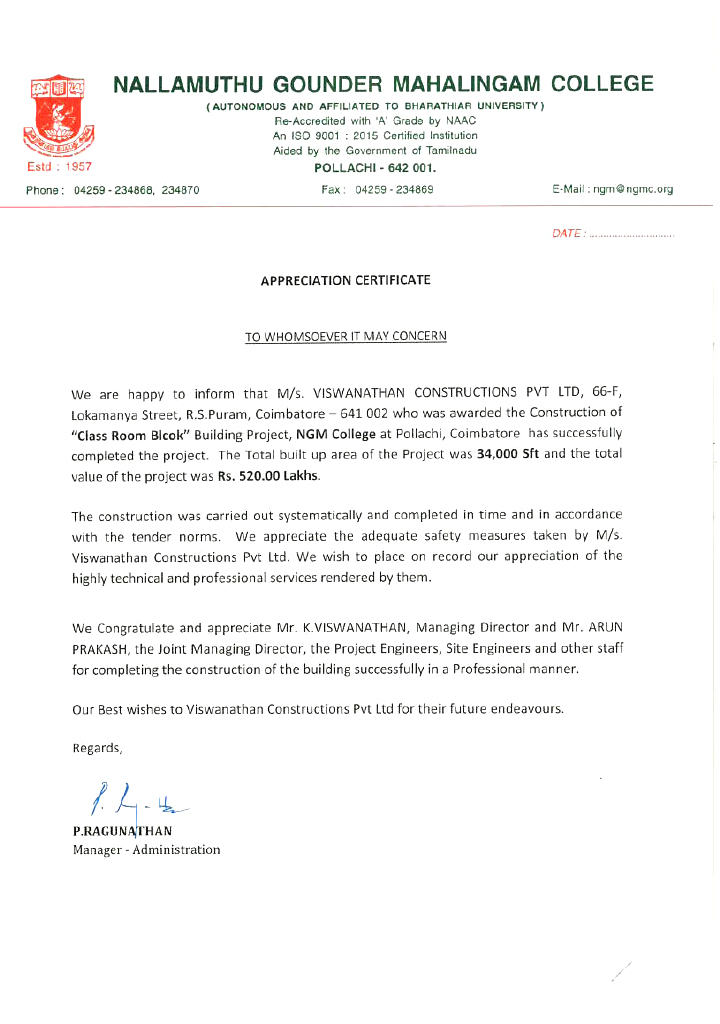 REST-O-FOAM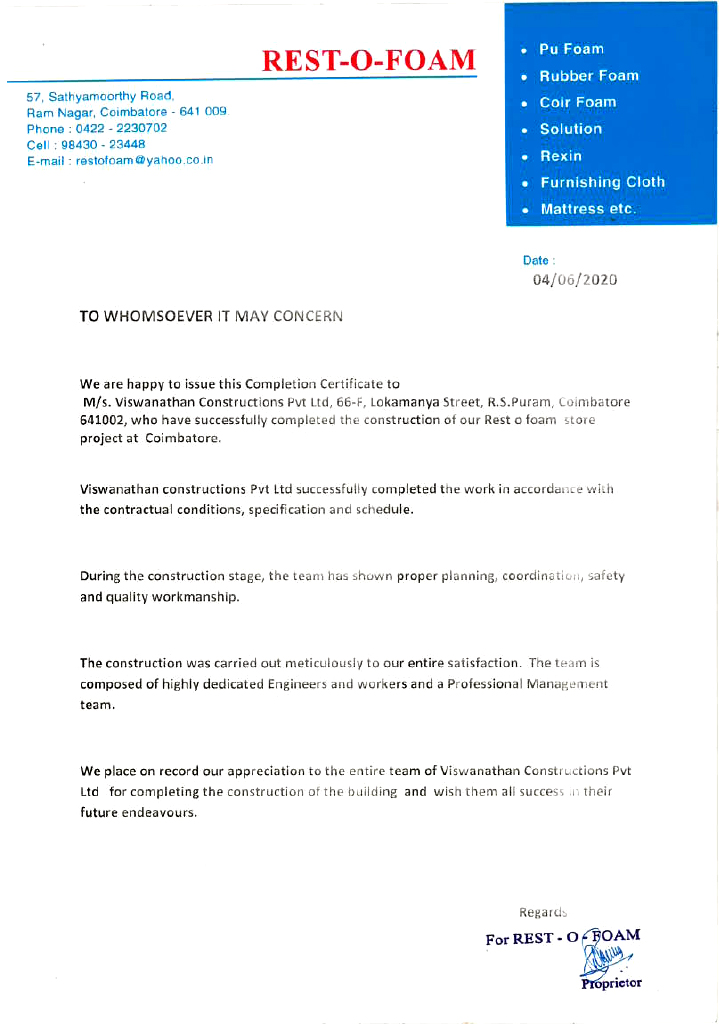 SRI S. N. S CHARITABLE TRUST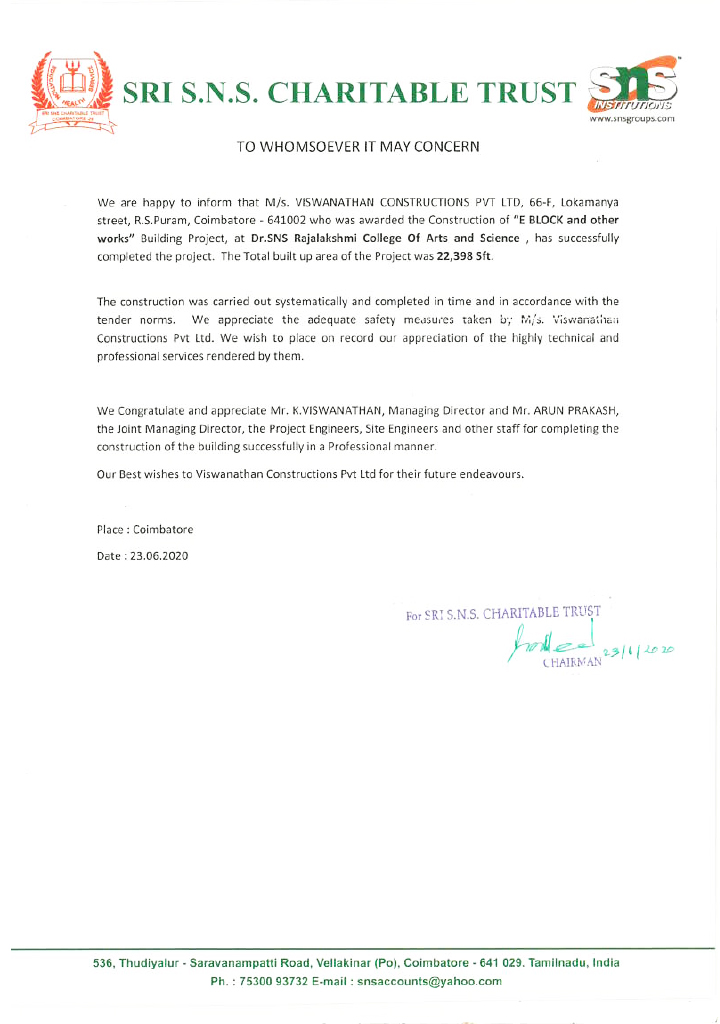 SREE KAILAII SPINNERS PVT. LTD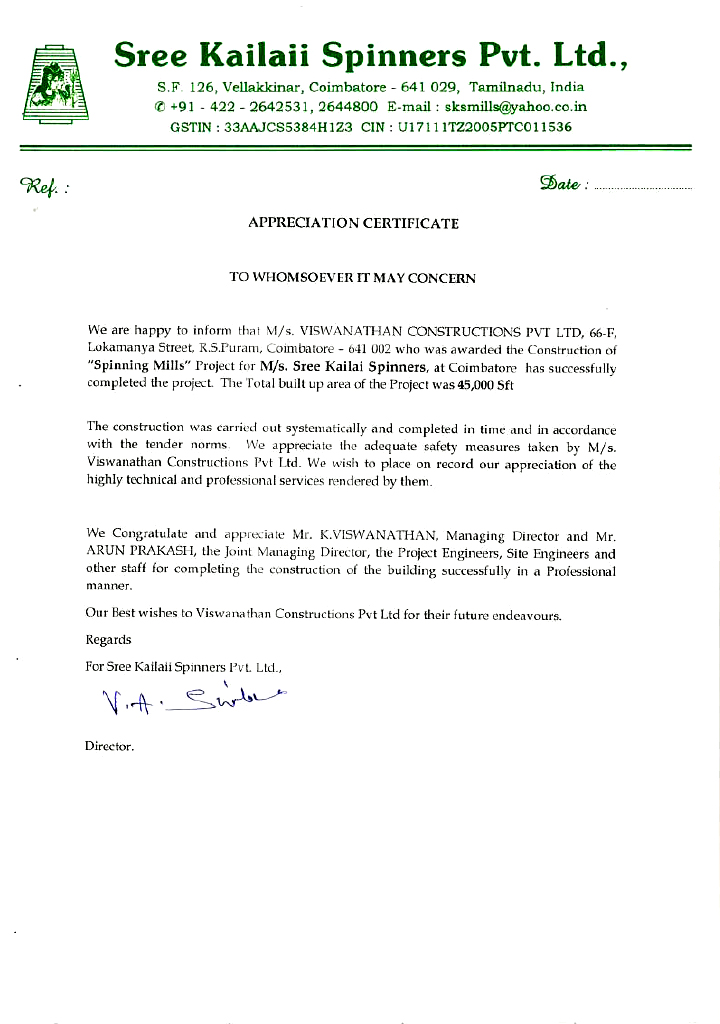 C. N. V TEXTILES (P) LTD
VAKAMAN DEVELOPERS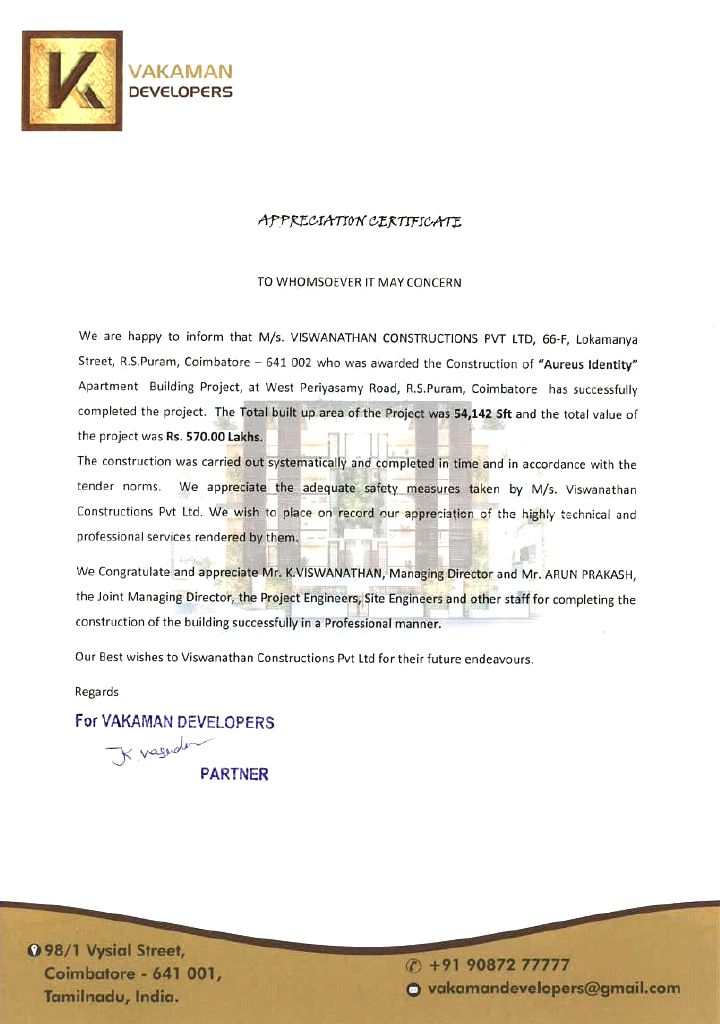 We have been certified as an ISO 9001 – 2008 Company by TUV SOUTH ASIA PRIVATE LIMITED. Our sincerest efforts in completing the "C" Block of Raheja Apartments, ahead of the estimated time, had been recognized by their management with both commendation and a bonus.

Flow Serve India Private Limited
The management of Flow Serve India Private Limited has praised our excellence with the on-time completion and quality of their factory project, as it enabled them to assemble the required equipment and start the production, according to their predetermined schedule.

Iswarya Women's Hospital and Fertility Centre
We impressed the management of Iswarya Women's Hospital and Fertility Centre, Coimbatore through our on-time completion of their hospital project.

A.V.Thomas & Co's management heartily commended the successful and on-time completion of their project in Othakalmandapam, Coimbatore.

KPR Mill's management expressed their total satisfaction with the successful completion of their monument project (7 Lakh Sq.ft).

Sri Ranganathar Industries
Sri Ranganathar Industries, Coimbatore was thoroughly impressed and satisfied with our services. Thus, as a recognition of our quality and excellence, they have been coming back to VCPL for all their new projects, for more than 10 years.

KPR Institute of Engineering & Technology
Our timely completion of the college building for KPR Institute of Engineering & Technology, Coimbatore facilitated them in achieving the AICTE approval. This was recognized by their management as a symbol of our excellence and also, a gesture of goodwill.

United Institute of Technology
United Institute of Technology, Coimbatore has trusted us with their college building project and we have successfully handed over the completed building on time for AICTE approval. The management was more than satisfied and has commended us for the success of the project.

Decathlon Sports Academy has officially commended and congratulated VCPL, in appreciation of our efforts that enabled the completion of their sports academy in Coimbatore, 90 days ahead of our schedule.

GEM Hospital Private Limited
The Management of GEM Hospital Private Limited recognized the successful completion of their project on time with superior quality of construction.

We were officially commended by the management of BRJ Hospitals, Coimbatore, for our skillful and timely completion of their hospital building.
Strength
"Reputation is our most valuable asset"
We are gifted with the most talented and innovative bunch of professionals that any company would ever hope for. But, the one versatile quality that separates us from the others in the business is their ability to think outside the box to find effective solutions rather than sticking to the traditional methodologies that could cost a fortune to our customers.
Also, on another side, we offer timely services with the peak of quality, anyone could ever hope for. These strengths and our willingness to stake everything to bring satisfaction to our clients have built us a monumental reputation, as strong as our constructional achievements.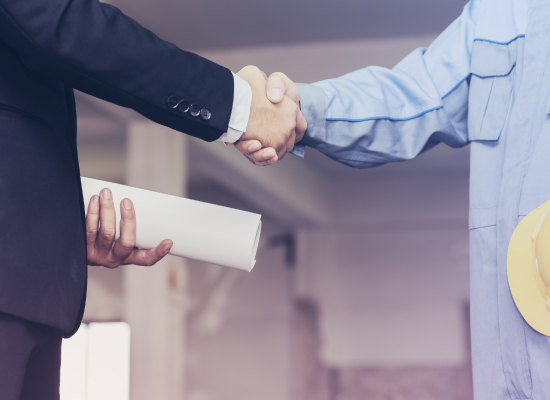 Interested? Let's get in touch!
We're here to help and answer any questions you might have. We look forward to hearing from you.