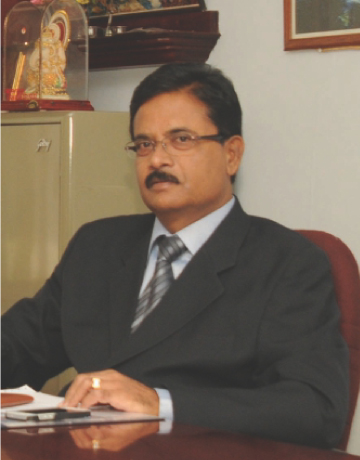 Mr. K. Viswanathan
Managing Director of VCPL
The privilege and the responsible of decisions fall upon the best of us!
Even at a very earlier time in his life, the Managing Director of VCPL has identified his powerful bond with the construction industries. When he completed his Bachelor's Degree in Civil Engineering with distinction, he had a Gold Medal to prove his prowess in the field. He continued to hone his skills by pursuing a Masters Degree in Engineering from the same college – The Government College of Technology, Coimbatore. After working for 3 years in service under the State Government, he decided to pursue his everlasting desire by initiating his own construction company
In 1987, he made his dream a reality, by building his platform – Viswanathan Construction Private Limited, to exhibit his visions to the rest of the world. Through his uncompromised commitment to quality, VCPL has been certified with ISO 9001 – 2015, by TUV SOUTH ASIA for the quality management system.
He created a name for himself and the company with the spectacular achievements of VCPL. He has also exhibited his administrational capabilities as the State Chairman (2010-2011) & Vice President (2012-2013) of the Builders Association of India (Tamilnadu & Puducherry).
Owing to his wide spectrum of constructional experience, he was honored as the Expert Member of the Board of Studies in the faculty of Civil Engineering by Anna University, Coimbatore. Being also an alumnus of the Government College of Technology, Coimbatore, he was honorably nominated as an Outside Expert Member of their Academic Council for the academic years of 2009-2010 & 2010-2011.
He is revered as one of the most prominent business personalities in the city. He is also decorated with the membership in the Institution of Values, Association of Consulting Civil Engineers, and Licensed Building Surveyor's Association in Coimbatore.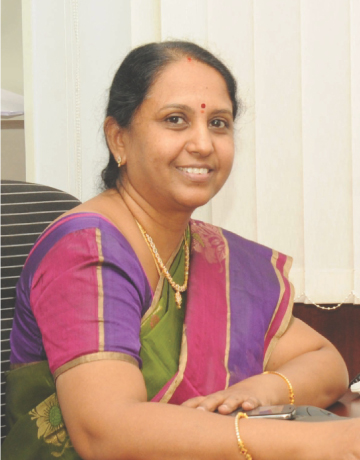 Mrs. Shanthi Viswanathan 
Director of VCPL
When led by care and compassion, any team becomes a family!
Redefining the old saying "Behind every successful man, there stands a woman"; Mrs.Shanthi Viswanathan played a significant role in the success of the company. Being much more important than someone who works behind the scenes, she handled several administrational duties with strength and determination. On the other hand, she looked after the needs of our employees with care and compassion. Thus, her role in building VCPL as an excellent team of professionals is prominent and her efforts were extremely successful.
She balanced the responsibilities of being both the director of VCPL and the caretaker of her home, meanwhile completing her Diploma in Computer Software. With the gained knowledge and skill, she began building several software tools and implemented several technological measures to maximize the performance standard of VCPL.
She frequently monitors the progress and quality of all the construction projects of VCPL, by making impromptu visits to the sites regularly. Even with her packed schedule, she always finds time to conduct periodic meetings to discuss any difficulties or complaints, thereby ensuring that no single issue is left unnoticed. She also makes sure that any such identified issues are immediately rectified. In this way, she claimed responsibility for the maintenance of the quality and speed of our services.
Her desire for excellence can only be matched with her aspiration for a better environment. Thus, she has dedicated herself to living as one with nature. She also contributes to the production of organic food products through her agricultural skills.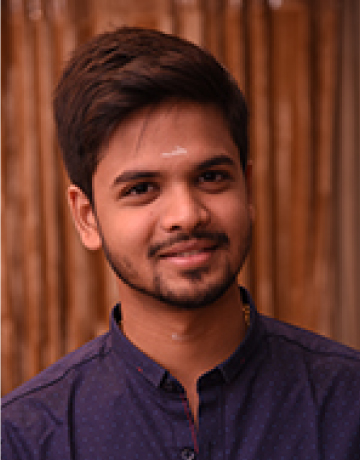 Mr. V. Arun Prakash
Joint Managing Director
Mr. V. Arun Prakash pursued B.E. Civil from P.S.G.College of Technology, Coimbatore, and also his post Graduate in Advanced Construction Management from  National Institute of Construction Management and Research, Pune, and joined VCPL in 2016 as Joint Managing Director.
He started Working on Digitalising Existing Systems and Working on a Modern Platform To Reduce Time and Cost With a Dynamic Set of Young Engineers.
He now looks after the entire techno-managerial role of the company and focuses more on increasing the efficiency and productivity of the company to serve clients with utmost satisfaction.
He aims to set the company with an ever-growing reputation for quality and excellence.
Vcpl on a Whole is a Perfect Blend of Experienced And Fresh Young Talents in order to Serve its Clients With the Best Quality in Economic Cost and Time.
Interested? Let's get in touch!
We're here to help and answer any questions you might have. We look forward to hearing from you.